Leo Sun
April 3, 2019 | Technology and Telecom
---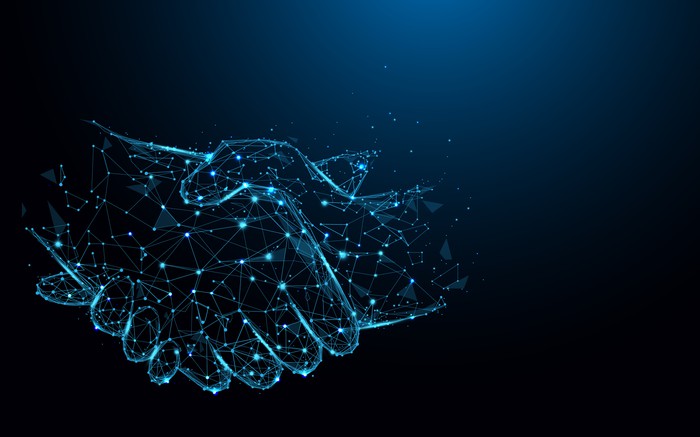 ---
Adobe (NASDAQ:ADBE) and Microsoft (NASDAQ:MSFT) are teaming up, integrating their sales and marketing software to challenge Salesforce (NYSE:CRM). The two companies will share their data and user account profiles in Adobe's Experience Cloud, which includes cloud-based sales and marketing tools, and Microsoft's Dynamics CRM (customer relationship management) platform, which lets companies' sales teams maintain customer relationships on a cloud platform.
These platforms will also be integrated with Microsoft's LinkedIn, which will enable companies on the platform to engage in more sales and marketing transactions with other businesses. Adobe can also use data from LinkedIn users to shape its marketing campaigns. Let's see how this partnership benefits both tech giants, and whether Salesforce should be concerned.
How this deal helps Adobe
Adobe generates revenue from two core businesses: its digital media division, which houses its flagship Creative Cloud services like Photoshop, and its digital experience division, which provides cloud-based marketing and analytics tools to customers.
The growth of Adobe's digital experience business reduces its dependence on its Creative Cloud services and tethers more enterprise customers to its ecosystem. To boost the experience unit's growth, Adobe acquired e-commerce services provider Magento and marketing automation firm Marketo last year.
Last quarter, Adobe's digital experience revenue rose 34% annually to $743 million, or 29% of its top line. That significantly outpaced its 22% growth in digital media revenue. During the company's March 14 conference call with analysts, CEO Shantanu Narayen attributed that growth to the "mandate for enterprises and organizations to digitally transform their businesses" and their their need to deliver "world-class end-to-end customer experiences."
Adobe didn't disclose how much revenue Magento and Marketo generated, but Narayen said both services "were off to a strong start" and that it was "successfully integrating" them into its Experience Cloud. Therefore, pooling that platform's data with Microsoft — which enjoys a strong presence in the enterprise market with Windows, Office, and Azure — could significantly boost its growth.
How this deal helps Microsoft
Microsoft's top priority in recent years has been the growth of its commercial cloud business, which mainly consists of Office 365, Dynamics 365, and Azure. Last quarter its commercial cloud revenue rose 48% annually to $9 billion, or 28% of its top line.
Microsoft doesn't disclose each cloud service's exact revenue, but it regularly reports their year-over-year growth rates. Dynamics 365, its suite of cloud-based CRM (customer relationship management) and marketing tools, grew its revenue 51% annually last quarter. That made it Microsoft's second-fastest growing product category after its cloud platform, Azure, which generated 76% growth. Office 365 Commercial revenues rose 33% during the quarter. 
During the company's Jan. 30 conference call, CEO Satya Nadella attributed Dynamics' growth to a "differentiated approach" that made CRM and marketing solutions "more modular, extensible, and AI-driven." In other words, Microsoft provides flexible and customizable solutions that can be integrated with a wide range of other services — including its Azure IoT (Internet of Things), AI, and Mixed Reality (virtual and augmented reality) platforms. Integrating Adobe's Experience Cloud into that ecosystem complements that strategy.
LinkedIn, which Microsoft acquired in 2016, grew its average visits 30% year-over-year last quarter on higher engagement rates and job postings among its 610 million members. Its revenue rose 29% annually. Microsoft is gradually tethering LinkedIn to Office 365 and Dynamics 365, and seamless connections with Adobe's Experience Cloud could help enterprise users manage hiring, marketing, and customer relationships from a single pool of contacts.
Should Salesforce be concerned?
Salesforce revolutionized the CRM market with its namesake cloud-based CRM platform. Salesforce controls 20% of the global CRM market, according to IDC. Oracle and SAPeach control about 7% of the market, while Microsoft and Adobe hold a combined share of 7%.
Therefore, a partnership between Microsoft and Adobe, while significant for both companies, probably isn't setting off alarms at Salesforce yet. Instead, Salesforce can leverage its leading position in the CRM market to keep expanding its ecosystem with newer services like cloud-based marketing tools.
Salesforce's Marketing and Commerce Cloud, which houses its marketing and CRM services, grew its revenue 34% annually to $535 million (16% of its top line) last quarter. The stickiness of Salesforce's ecosystem, which locks in customers with its CRM services, could hold challengers like Adobe and Microsoft at bay for now.
However, Salesforce shouldn't underestimate Microsoft and Adobe's ability to catch up. Both tech giants have loyal user bases, and the combination of their ecosystems could pose a long-term threat to Salesforce.